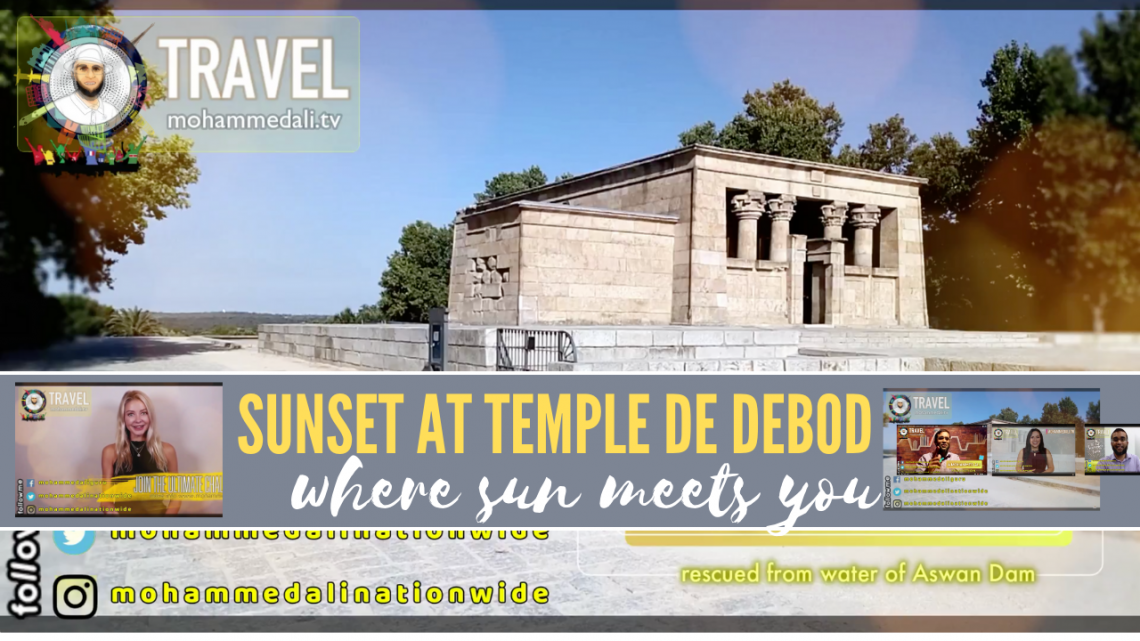 Temple of Debod – What to see in Madrid in 3 days – Explore Spain
One of the best historic site that can be found in Madrid is the Temple de Debod. It is the ancient Egyptian Temple de Debod that is dating back to the second century BC. It originated from a small village called Debod that was located in the banks of the Nile's rivers near Aswan. The Debod Mausoleum was rescued from the waters of Aswan Dam.

The temple was donated as a gratitude to Spain by the Egyptian government in 1968. Now the Temple de Debod is now located on the remains of the Cuartel de la Montana Park. The temple retained its orientation to the sun as it had its place of origin. In 1968 Manuel H. Palacios designed these eight hectares of gardens, so that one could sit and admire the magnificence of the Temple de Debod.
More travel videos here.
Temple de Debod – Madrid Tour 2018 – Panorama


The Debod Mausoleum is more than 2000 years old. It is small with the size of a chapel. The main building has a rectangular shape as well as the inner rooms. Two of three gateways are preserved in Madrid. The temple was not designed to accommodate many people. Only the priest and the pharaohs were allowed to enter inside while the common people prayed outside.
From the Temple Debod Gardens I had magnificent views onto Casa de Campo, Parque del Oeste and the mountains at sunset.
Please follow and like us: