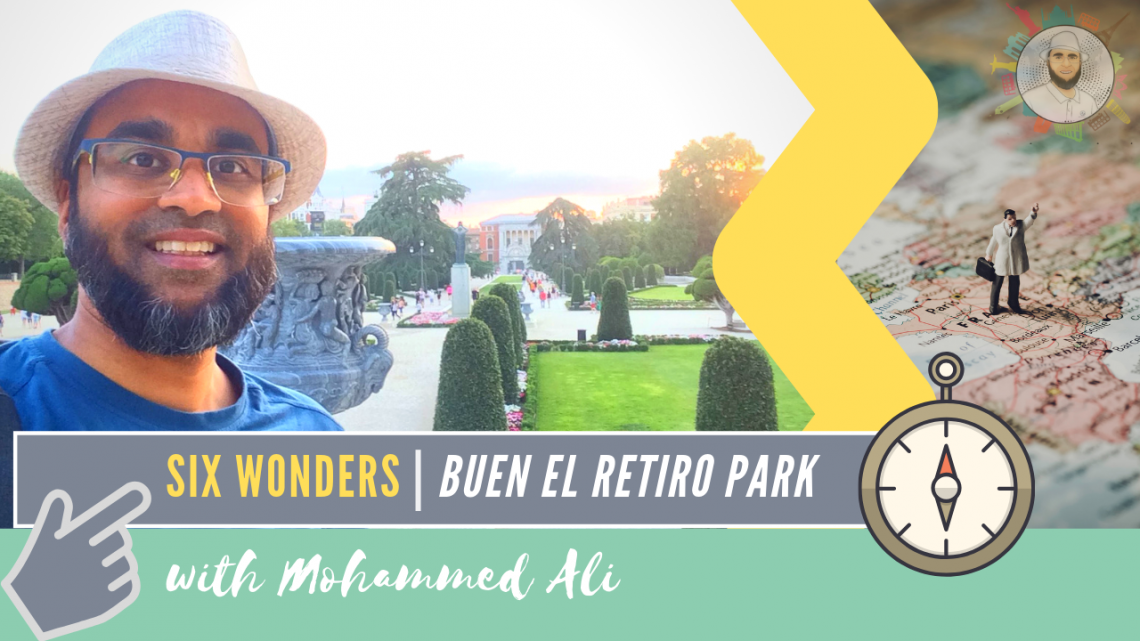 Six wonders of El Retiro Park in Madrid | Walking Tour
#MohammedAli, #Retiro, #TravelGuide

What a wonderful evening spent in  El Retiro Parque. Covering over 125 hectares and comprising more than 15.000 trees, El Retiro Park is one of the greenest oasis in the heart of the city. In fact the Buen Retiro Park is one of the largest parks here in Madrid, Spain. This park belonged to the Spanish Monarchy until the late 19th century, when it became a public park.

Don't miss when you are in Madrid:

(1) Madrid City Tour (Hop-On Hop-Off Bus Tour): https://rebrand.ly/city-tour-73dfb

(2) Madrid: 3-Hour Tuk Tuk Tour: https://rebrand.ly/madrid-hour-7d673

(3) Segovia and Toledo Tour with Alcazar & Optional Cathedral: https://rebrand.ly/toledo-d4a96
(release date: 27 May 2019 at 10 AM GMT) -- More travel videos here.
Follow me on my exclusive final tour to Madrid in Spain where I brought for you exclusive footage about this highly rated place in the heart of Madrid.
It's a magnificent park, filled with six wonderful surprises: The Lake, Casita del Pescador, Palacio de Cristal, Jardines de Cecilio Rodríguez, Rose Garden and Paseo de la Argentina. You will find beautiful sculpture and monuments, galleries, a peaceful lake and host to a variety of events.

Join the ultimate travel competition 'Share your Travel Passion with #MohammedAli and WinBigMoney' on mohammedali.tv and turn your dream into an exciting adventure. It's easy as 1, 2, 3; so, let's go! More info here.
Buen Retiro Park Retiro Park -- Madrid Tour 2018 -- Exclusive Panoramic Footage


Plan your stay in Madrid:
I was absolutely stunned about this large and greenest place in Madrid which I regularly visit when I am in Madrid.
Popular travel destinations around the world:
Popular travel deals:
Please follow and like us: