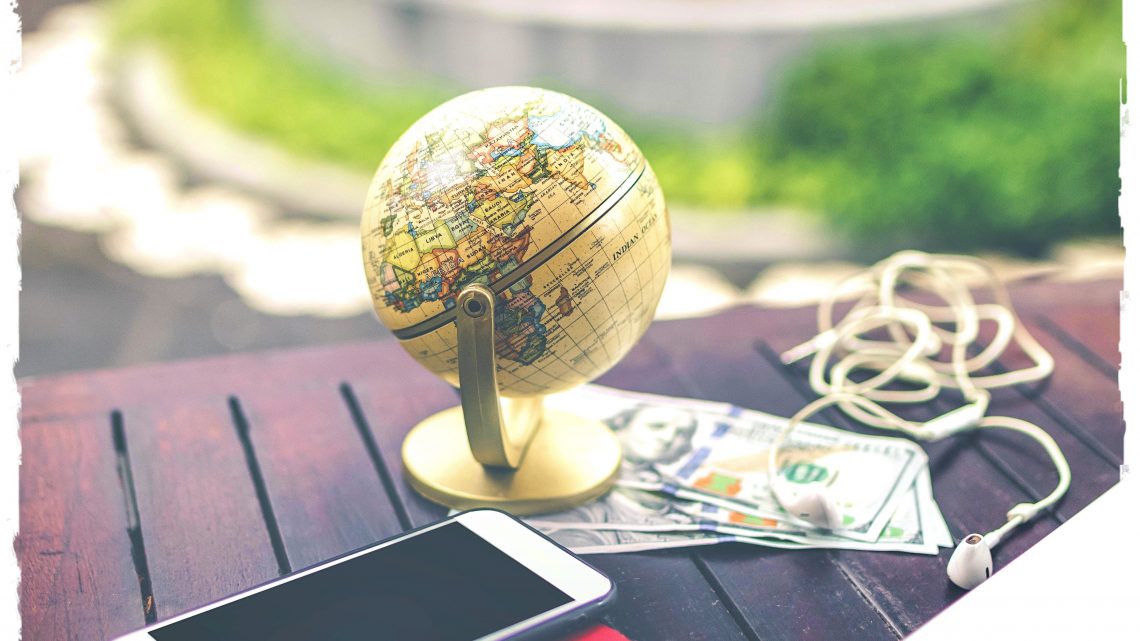 Four awesome travel hacks for your next trip
#TravelHacks, #NextTrip, #TravelGuide

Traveling must not be expensive. In my upcoming video I want to share with you how I plan and book my holidays on a tight budget and even save money on flights, hotels and tourist attractions.

Traveling the world on a tight budget is challenging. But where there is a challenge, there are plenty of opportunities for success.
Travel Hack No. 1: Be smart and book smart
Popular flight deals:
[01] Avoid Late Booking

I usually start to plan and  book my travel arrangements three to four months in advance.  I literally try to avoid last minute bookings, because prices tend to be high,  good deals appear to be sold out and what ever is left are just a few handful of options.
[02] Compare prices


Before I make a decision with whom to fly and where to stay,  I start to check and compare available prices and available routes. There are many comparing sites on the market, however just a few really stands out.

My recommendations are Skyscanner.com or JetRadar.com.

Link: JetRadar.com

I try to avoid long and stressful flights by avoiding stop overs on short flight routes and by departing / returning from the nearest main airport. It saves me a lot of time, hassle  and in many occasions money.

Traveling from the farthest airport means also to travel earlier from home and add extra transportation cost to and from the airport .
[03] Beat the price


There are at least six ways I am aware of how I could reduce the price of my travel arrangements a little bit further. I will show you six ways to do so.

(a) Promotion code

The first thing I search for is an active and valid promotion code that I could use in conjunction with the purchase of my flight or hotel. I simply google for the keywords like 'promotion code' / 'voucher code' / 'discount code' with the name of the airline or hotel.
(b) Cashback websites

There are a number of cashback sites available on the market. My favourite one is Quidco.com. There is always a likelihood that Quidco.com offers a cashback opportunity for a specific retailer that I had in mind to make a purchase of a flight or a hotel.

Link: Quidco.com
(c) Reward Program

Nearly every airline has some sort of reward program for loyal customers. I joined Iberia Plus a year ago and I am still fascinated about the flight prices that they can offer to me as a loyal customers which is not available on the open market.

On top of this some of the reward programs may facilitate to collect cashback in form of points or similar with every qualified purchase made on their site.
(d) Cashback Credit Card

Did you know that you could earn cashback by paying with the right credit card for a qualified purchase on a flight and hotel? The best credit card I have so far seen is the Cashback Credit Card from American Express.

Link: American Express

What I like the most with this credit card is that I can earn points with nearly every purchase I make and occasionally am offered an incentive to make a purchase with a recommended retailer.

Recently, I was offered GBP 100 cashback for a qualified purchase of a flight with Emirates Airlines (with a minimum purchase of GBP 800) . Can you believe this?
(f) Return flights

Booking a flight with return with the same airline often turns out cheaper than booking one way flights with different airlines. I prefer to keep it simple and  save money and hassle booking the flight with return using the same airline.
(g) Tweak travel parameters

Tweaking the travel parameters such as travel dates, travel routes or other travel relevant parameters can help you to find a really good deal on a flight and hotel. In my recent booking to Madrid I decided to stay a day longer in order to get a good return flight price.
Promotion: 12% off AMSTERDAM CANAL CRUISE AND DINNER
Some highlights of the beautiful moments and breathtaking impressions from the eye of a traveler:
My TOP 6 activities that I do not want to miss in France:
Related article: My popular travel destinations for 2018 / 2019

Join shareasale.com, Earn Cash!

NYC Hop-On, Hop-Off Tour, Night Tour, Eat & Play Discount Card And More! – 72 Hours, only £47.09!
Stay tuned and follow me on

Follow me
►TWITTER | FACEBOOK | INSTAGRAM
Reach to me out
►WEBSITE | contact(at)mohammedali.tv | FANSHOP
Your travel buddy
Mohammed Ali