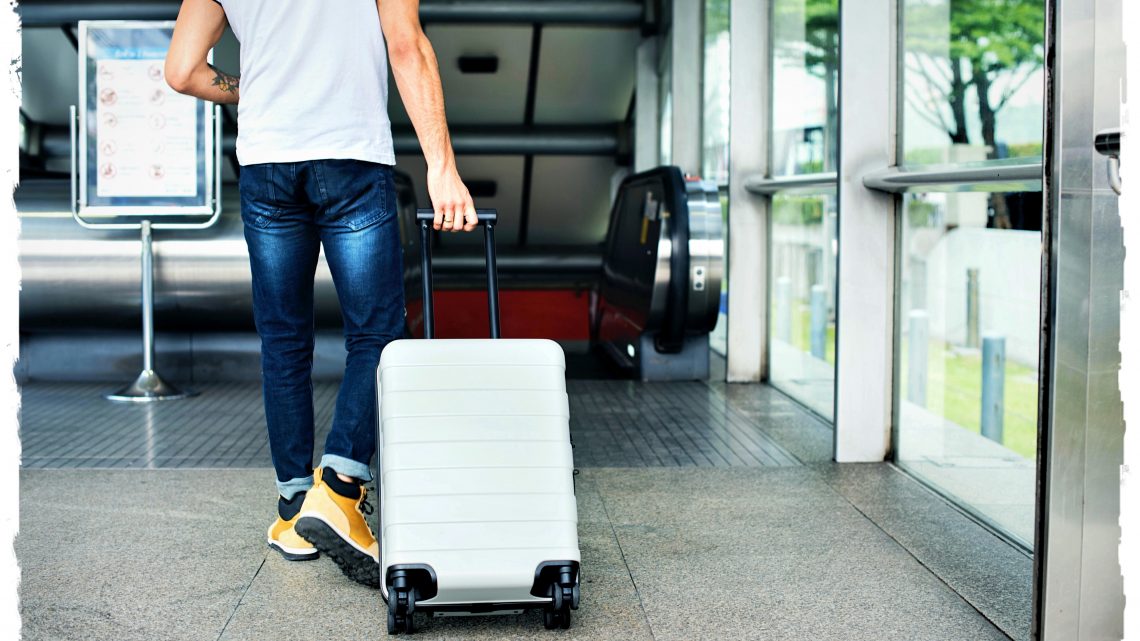 How to pack your luggage like a Pro?
Travel lightly helps you to travel with ease. 
In my upcoming video I will show you how I prepare and pack my luggage like a PRO and save money by traveling smart.

Travel Hack No. 3: Pack like a PRO
[01] Five popular travel tools

Once my flight and hotel are booked, I usually start to prepare for my journey. This  includes also the start of packing my luggage. There are five essential things I can recommend to you for your next journey.
| | |
| --- | --- |
| | A portable luggage scale to measure the weight of your luggage at home or hotel. This may help you to keep track of the weight of your luggage and avoid unexpected fees for extra or overweight baggage. |
| | A measurement tape to measure the dimension (height, width and depth) of your luggage. This may help you to keep track of the dimension of your luggage and to avoid unexpected fees for oversized baggage. |
| | A TSA accepted key card lock to secure your luggage safely and keep your belongings safe. |
An adjustable luggage strap and lastly a vacuum storage bag.
[02] What type of luggage I prefer to travel with?


When I have to buy a luggage, I choose to buy a hard cover luggage that stands on four wheels, does not weight too much, has no zip, is secured with a key or number lock and is a known brand.

I love the brand American Tourister. The luggage comes in different sizes and in  fancy colors. In my experience the luggage from this brand may not be the cheapest, but the quality of the item convince me and the cost usually pays off over the time. My oldest luggage is 12 years old and is still fully functional.

Below is a collection of popular choices for an American Tourister luggage:
[03] What to put in your luggage and take with you on your next holiday?

On short journeys I tend to travel with only a cabin luggage with just a few essential items like medication, towels, underwear, socks, pair of shirt and trousers, etc. . Traveling only with a cabin luggage on some flights turns out to be cheaper than flying with extra paid hold luggage.


On long journeys (especially when traveling outside Europe) I travel with one cabin luggage and up to two hold luggage (subject to the restriction imposed by my plane ticket).

I try to keep my luggage simple and avoid filling it out with items that I could purchase abroad cheaply (such as razor, creme, etc). Taking less item means to have more space in your luggage. This extra space allows you to bring more souvenirs and gifts back from your holiday.

I start to place essential must-to-have items in a vacuum storage bag. My Must- to-have items are:

Medication, Toiletries, Towels, Underwear, Socks, Pair of Shirt, T-Shirt, Trousers, Flip Flop,  Chargers for mobile phone, camera and laptops, travel power, power bank, etc.

Placing the item in a vacuum storage bag brings two main advantages:

(a) You can take the air out from the vacuum storage bag to make the package smaller. This could help you to close your fully packed luggage easily.

(b) The sealed vacuum storage bag could help to protect the content from unwanted spillage of e.g. a broken glass.
[04] Keep valuable item safe

Keeping valuable items in a hold luggage is not safe. For all my past travels I keep my valuable items with me in the cabin luggage. To understand what items you can take with your cabin luggage, read and familiarize with the regulation of the airport / airline relevant for your flight. On some occasions I use additional locks, adjustable straps or food wrapper to secure my luggage further.
[05] Measure the weight of your luggage at home or hotel

I always measure the weight of my luggage at home or hotel prior to my departure. I have seen so many people at the check in counter who suddenly started to open their luggage, either remove content from their luggage to reduce the weight or to distribute the content from one or another luggage.
My recommended travel literature I love to read:
Some highlights of the beautiful moments and breathtaking impressions from the eye of a traveler:
Related article: How to book your holiday accommodation on a tight budget

Join shareasale.com, Earn Cash!
Stay tuned and follow me on

Follow me
►TWITTER | FACEBOOK | INSTAGRAM
Reach to me out
►WEBSITE | contact(at)mohammedali.tv | FANSHOP
Get your personalised travel accessories:

Your travel buddy
Mohammed Ali