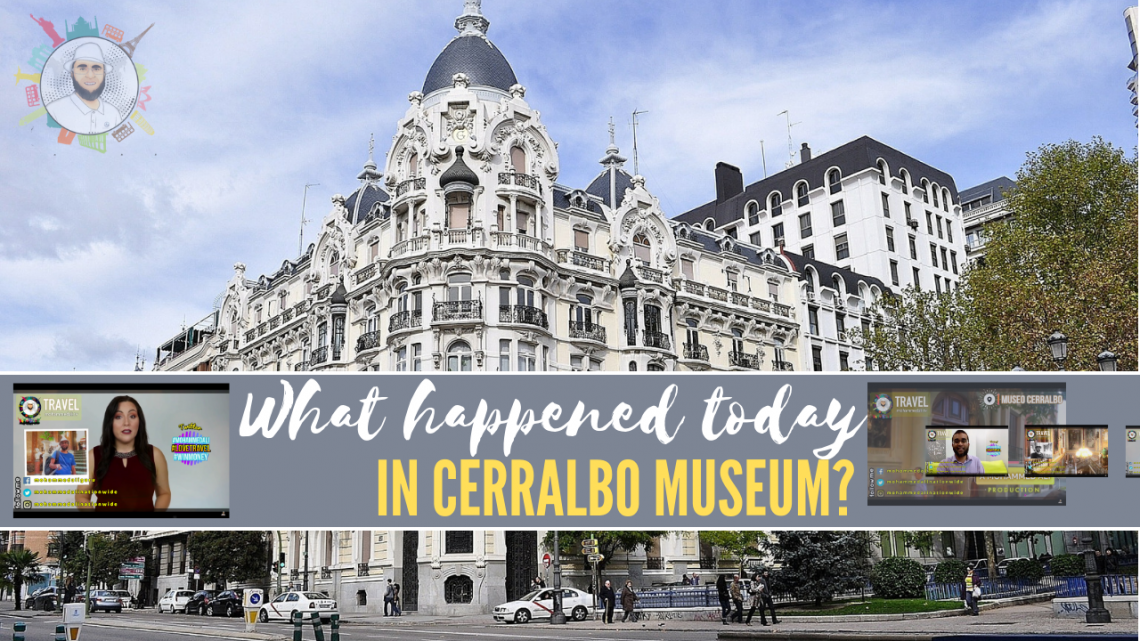 What happened today in Museo Cerralbo? | What to see in Madrid in 3 days | Explore Spain
One of the best house museum in Central Madrid is the Museo Cerralbo. This former mansion was built between 1883 and 1893 and it was the former residence of the 17th Marquis of Cerralbo, the noble man don Enrique de Aguilera and his family. Museo Cerralbo is one of the few examples in Madrid of a 19th century mansion which has preserved its original decor and highlights what life was like for an aristocratic family in the 19th century in Madrid. The building was designed from the outset as a residential home and a place to exhibit art, antique and curiosities.

Don't miss when you are in Madrid:

(1) Madrid City Tour (Hop-On Hop-Off Bus Tour): https://rebrand.ly/city-tour-73dfb

(2) Madrid: 3-Hour Tuk Tuk Tour: https://rebrand.ly/madrid-hour-7d673

(3) Segovia and Toledo Tour with Alcazar & Optional Cathedral: https://rebrand.ly/toledo-d4a96
(release date: 10 Dec 2018 at 7 AM GMT) -- More travel videos here.
The former mansion consists of four floors: lower ground flour, mezzanine, first floor and attic area. Lower ground and attic area were once used as a service area of the home. The tour covers two of four floors: the mezzanine- and the main floor. The everyday life of the Marquis and the  Marquise took place on the mezzanine floor while the social life was devoted on the main first floor.

Join the ultimate travel competition 'Share your Travel Passion with #MohammedAli and WinBigMoney' on mohammedali.tv and turn your dream into an exciting adventure. It's easy as 1, 2, 3; so, let's go! More info here.
Insight Museum Cerralbo -- Madrid Tour 2018 -- Exclusive Panorama Footage


Plan your stay in Madrid:

From the main staircase I had a magnificent view onto the most scenographic spaces in the 19th century mansions.
Popular travel destinations around the world:
Please follow and like us: