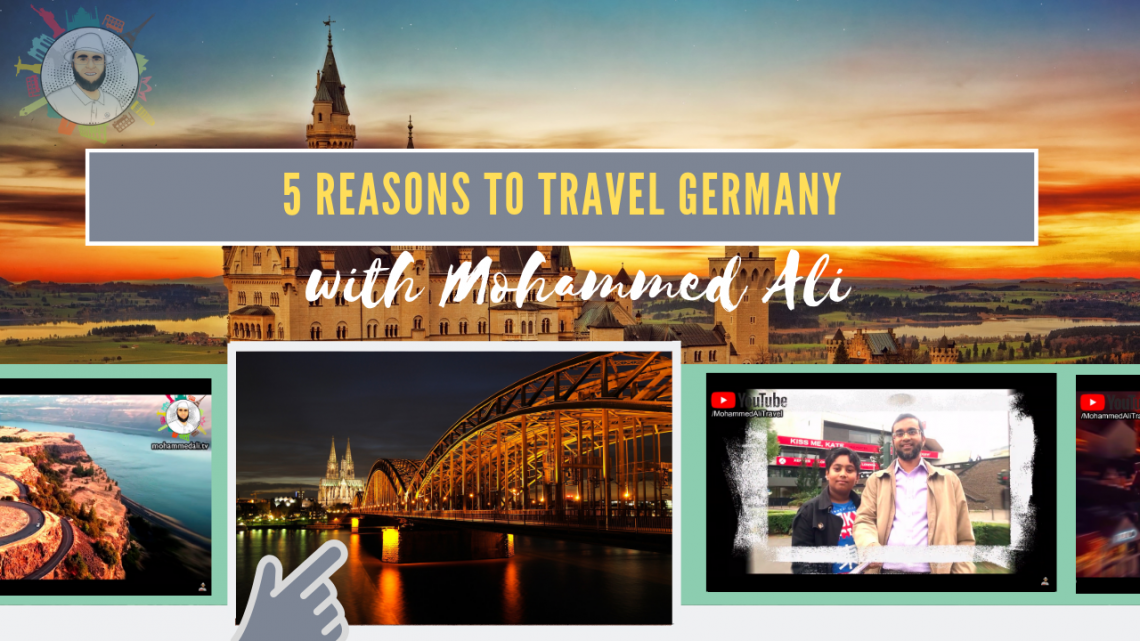 Explore Germany in 3 days | The River Rhine
Famous car brands such as Mercedes Benz, BMW, Audi and others are produced in Germany. And I am the lucky one who comes from this glorious country, namely from a small town called Bonn.

Bet you have not heard about Bonn yet? Bonn served as the former capital of Germany until the fall of the 'Berliner Mauer' in 1999. Follow me on my special tour to Bonn in Germany where I brought for you exclusive footage about the River Rhine and more.

Don't miss when you are in Bonn/Cologne:

(1) Cologne: Panorama City Cruise Options:
https://rebrand.ly/Cologne-Panorama-City-Cruise

(2) Cologne Old Town: Historical Tour in German:
https://rebrand.ly/Cologne-Old-Town

(3) Bonn Regio WelcomeCard with Guidebook:
https://rebrand.ly/Bonn-Regio-WelcomeCard
(release date: 22 April 2019 at 10 AM GMT) – More travel videos here.
The river Rhine is one of the major European rivers, which has its sources in Switzerland and flows in an mostly northerly direction through Germany and The Netherlands to the North Sea.
Bonn is a city in West Germany straddling the Rhine river. It's known for the Beethoven House, a memorial and museum honoring the composer's birthplace.

Join the ultimate travel competition 'Share your Travel Passion with #MohammedAli and WinBigMoney' on mohammedali.tv and turn your dream into an exciting adventure. It's easy as 1, 2, 3; so, let's go! More info here.

Outdoor Bonn – Germany Tour 2018 – Exclusive Panoramic Footage

Plan your stay in Bonn:

I was absolutely stunned about the beauty of small, but modern town Bonn which is surrounded by numerous green parks, interesting public museums and more.
Please follow and like us: