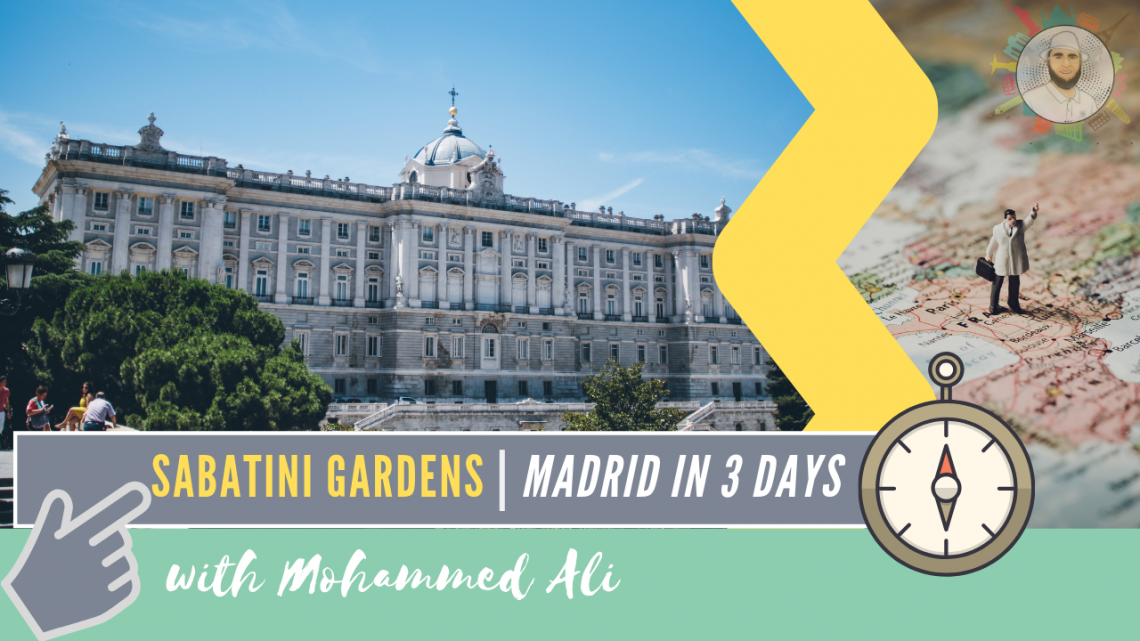 Beautiful Sunset at Sabatini Gardens | Madrid in 3 days
#SabatiniGardens, #MohammedAli, #RoyalPalace

What an amazing view on the Royal Palace from the Sabatini Gardens. It's one of the most beautiful garden in Madrid de los Austrias. These are designed as exquisite neoclassical-style gardens, and part of the Royal Palace.

The Sabatini Gardens looks spectacular at any time of the day, especially at dusk they appear truly magnificent, as it is one of the best sites in Madrid from which you can watch the sunset.

Don't miss when you are in Madrid:

(1) Madrid City Tour (Hop-On Hop-Off Bus Tour): https://rebrand.ly/city-tour-73dfb

(2) Madrid: 3-Hour Tuk Tuk Tour: https://rebrand.ly/madrid-hour-7d673

(3) Segovia and Toledo Tour with Alcazar & Optional Cathedral: https://rebrand.ly/toledo-d4a96
(release date: 22 April 2019 at 10 AM GMT) – More travel videos here.
Follow me on my exclusive final tour to Madrid in Spain where I brought for you exclusive footage about this highly rated garden in Central Madrid located on the northern facade of the Palacio Real de Madrid.
In the center of the garden there is a beautiful large rectangular pond that is surrounded by fountains, trees, and white marble sculptures. The Sabatini Gardens is an amazing extension of the Royal Palace and stands out by its beautiful architectural and ornamental styling.

Join the ultimate travel competition 'Share your Travel Passion with #MohammedAli and WinBigMoney' on mohammedali.tv and turn your dream into an exciting adventure. It's easy as 1, 2, 3; so, let's go! More info here.
Outdoor Sabatini Gardens – Madrid Tour 2018 – Exclusive Panoramic Footage

Plan your stay in Madrid:

I was absolutely stunned about the beauty of this peaceful garden which I regularly visit when I am in Madrid.
Popular travel destinations around the world:
Popular travel deals:
Please follow and like us: