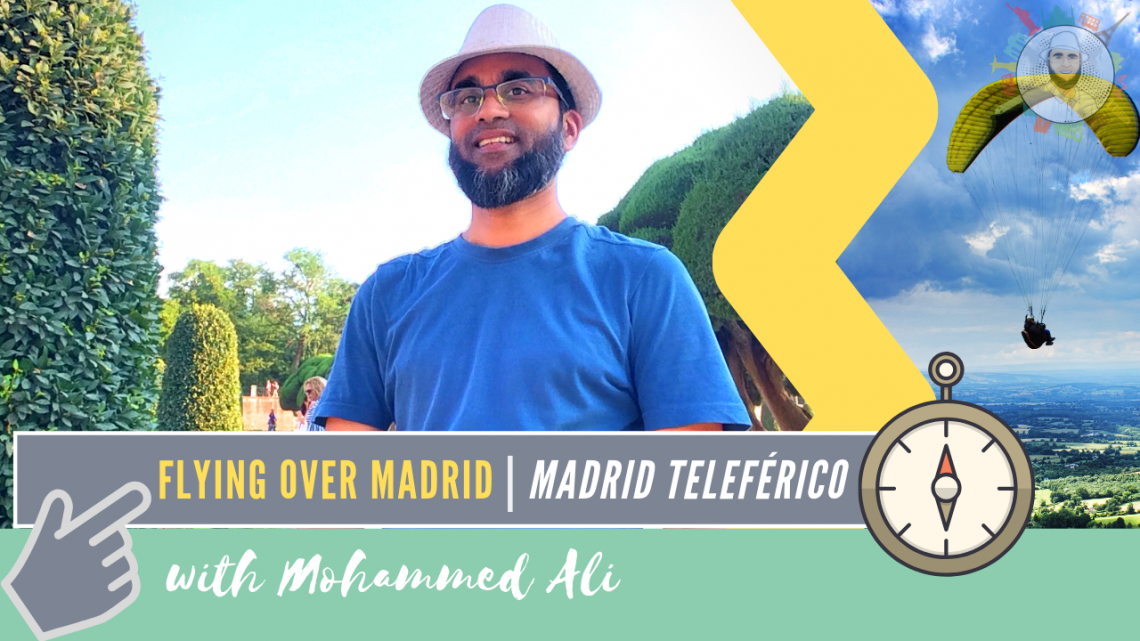 Flying over Madrid with Madrid Teleférico | Madrid in 3 days
#MohammedAli, #Teleférico, #TravelGuide

 

Flying over Madrid with Madrid Teleférico was the best part of my journey in Spain. Madrid Teleférico, also known as Madrid Cable Car, is a gondola lift in Madrid which links the Parque del Oeste with the Casa de Campo over a length of approximately 2457 meters. The gondola lift was built by Von Roll and opened in 1969.

Don't miss when you are in Madrid:

(1) Madrid City Tour (Hop-On Hop-Off Bus Tour): https://rebrand.ly/city-tour-73dfb

(2) Madrid: 3-Hour Tuk Tuk Tour: https://rebrand.ly/madrid-hour-7d673

(3) Segovia and Toledo Tour with Alcazar & Optional Cathedral: https://rebrand.ly/toledo-d4a96
(release date: 20 May 2019 at 10 AM GMT) – More travel videos here.
Follow me on my exclusive final tour to Madrid in Spain where I brought for you exclusive footage about this highly rated place outside Central Madrid.
Casa de Campo is a huge park in the west of the city. It is a great place to go for a picnic or a long bike ride. It is also home to Parque de Atraccciones amusement park, and the Zoo Aquarium, one of the most important zoos in the world with animals from every continent.

Join the ultimate travel competition 'Share your Travel Passion with #MohammedAli and WinBigMoney' on mohammedali.tv and turn your dream into an exciting adventure. It's easy as 1, 2, 3; so, let's go! More info here.
Outdoor Casa de Campo – Madrid Tour 2018 – Exclusive Panoramic Footage


Plan your stay in Madrid:

I was absolutely stunned about the greenest place in Madrid which I regularly visit when I am in Madrid. From above I discovered the impressive green city areas and saw río Manzanares, the biggest river of Madrid
Popular travel destinations around the world:
Popular travel deals:
About The Author
Mohammed Ali is a passionate globe trotter and food lover on his favorite YouTube channel Let's talk.