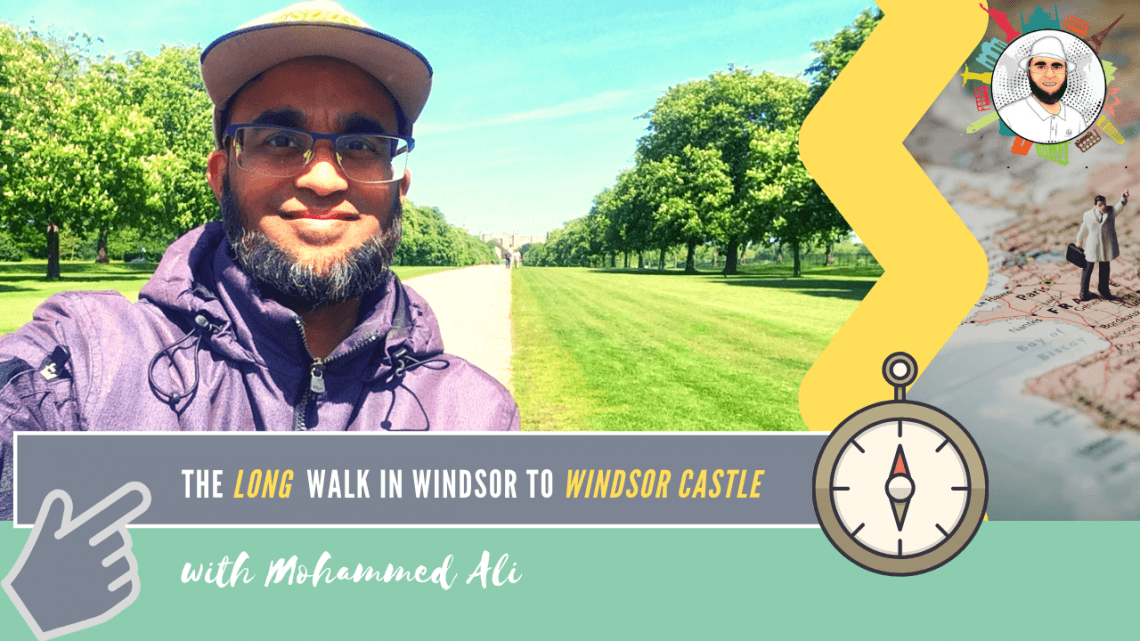 The Long Walk in Windsor to Windsor Castle
#DayOut, #Windsor , #MohammedAli

The Long Walk is one of the iconic path in the historic town of Windsor. And here I was walking along a tree-lined straight avenue in the summer. It's a charming and at the same time beautiful walk that measures 2.64 miles.

From the Copper Horse at the top of Snow Hill in Windsor Great Park I had an amazing view towards the historic Windsor Castle at the far end.The Windsor Castle is the oldest and largest inhabited castle in the world and the preferred weekend home of Queen Elizabeth.

The Long Walk in Windsor to Windsor Castle

Don't miss while you are in London:

(1) Super Saver London Explorer Pass:
https://rebrand.ly/london-explorer-pass

(2) Magical London: Harry Potter Guided Walking Tour:
https://rebrand.ly/harry-potter-tour

(3) Coca-Cola London Eye:
https://rebrand.ly/coca-cola-london-eye
(release date:
15 July 2019
at 10 AM GMT) – More travel videos
here
.
Enjoyed delicious authentic Italian food at Zizzi in Staines-upon-Thames

Exclusive voucher for eating out at Zizzi: Here's £10 off your bill* next time you visit your local Zizzi. Zizzi has over 150 restaurants with each one offering an individually Italian experience with dishes to cater for all. Click this link to get your voucher: https://refernow.me/najsaqxp *Terms And Conditions apply.
Windsor Castle – London Tour 2019 – Exclusive Panoramic Footage

Plan your stay in Windsor:
People love to come to this place to have picnic with friends and family, to enjoy the sunshine or just walk along with their dogs. Follow me on my exclusive final tour to Berkshire in United Kingdom where I brought for you exclusive footage about this highly rated place in the heart of Windsor.
Popular travel destinations around the world:
Book your stay in Windsor:

I was absolutely stunned about the beauty of this historical large castle in Windsor. On the other hand I admired the long walk in Windsor Great Park which includes also a deer park. The park was, for many centuries, the private hunting ground of Windsor Castle.
Popular travel deals: