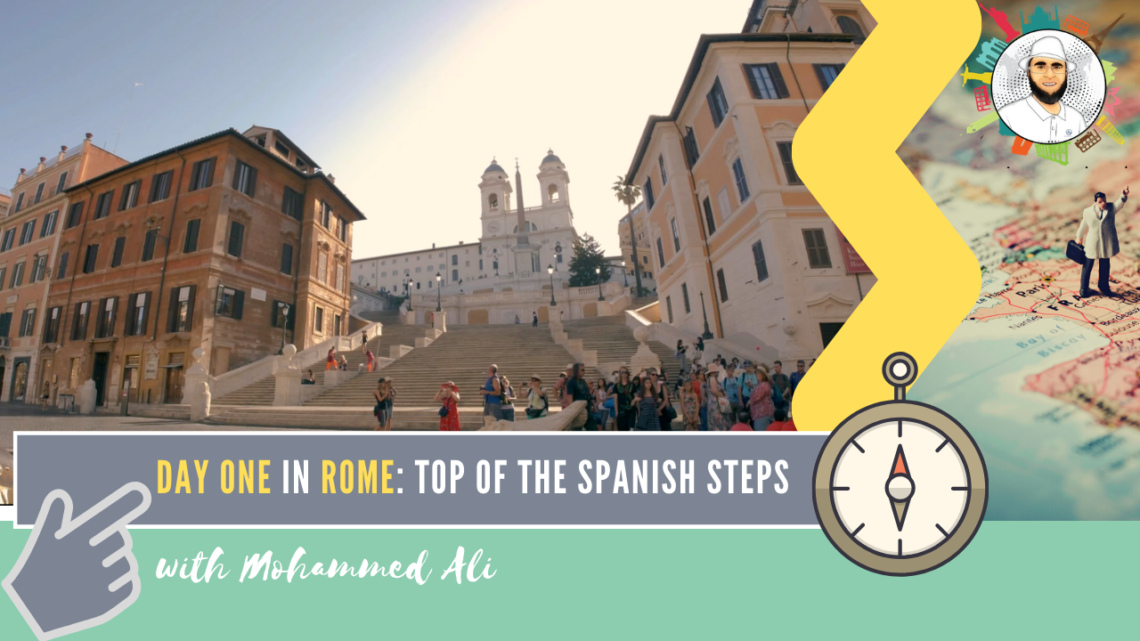 Climbing famous Spanish Steps in Piazza di Spagna – Best of Rome | Italy Tour | Mohammed Ali
#SpanishSteps, #Rome , #MohammedAli

What an epic trip – a life-time journey to the eternal city of Italy – Rome. I headed to one of the most photographed attraction here in Rome known as the famous Spanish Steps. Millions of tourists climb the 136 steps starting from the Piazza di Spagna at the base towards the Piazza Trinità dei Monti at the top.

Follow me on my exclusive trip to the eternal city of Italy where I brought for you exclusive footage about highly rated places like this.

Climbing famous Spanish Steps in Piazza di Spagna – Best of Rome | Italy Tour | Mohammed Ali

Don't miss while you are in Rome:

(1) Rome: Skip-the-Line Colosseum and Arena Floor Guided Tour:
https://rebrand.ly/Colosseum-and-Arena-Floor-Guided-Tour

(2) Rome: Street Food Tour with Local Guide:
https://rebrand.ly/Street-Food-Tour-with-Local-Guide

(3) Vatican Museums & Sistine Chapel:
https://rebrand.ly/Vatican-Museums-Sistine-Chapel
(release date:
29 September 2019
at 15 PM GMT) – More travel videos
here
.
Plan your stay in Rome:
Fortunately, I went to this amazing place in the early morning just after visiting the Trevi Fountain.
Join the ultimate travel competition 'Share your Travel Passion with #MohammedAli and WinBigMoney' on mohammedali.tv and turn your dream into an exciting adventure. It's easy as 1, 2, 3; so, let's go! More info here.
Enjoyed delicious authentic Italian food at Zizzi

Exclusive voucher for eating out at Zizzi:
Here's £10 off your bill* next time you visit your local Zizzi. Zizzi has over 150 restaurants with each one offering an individually Italian experience with dishes to cater for all. Click this link to get your voucher:
https://refernow.me/najsaqxp
*Terms And Conditions apply.

Book your stay in Rome:

I was absolutely excited about this exciting journey to Rome that is rich with historical monuments and landmarks.
Popular travel deals: