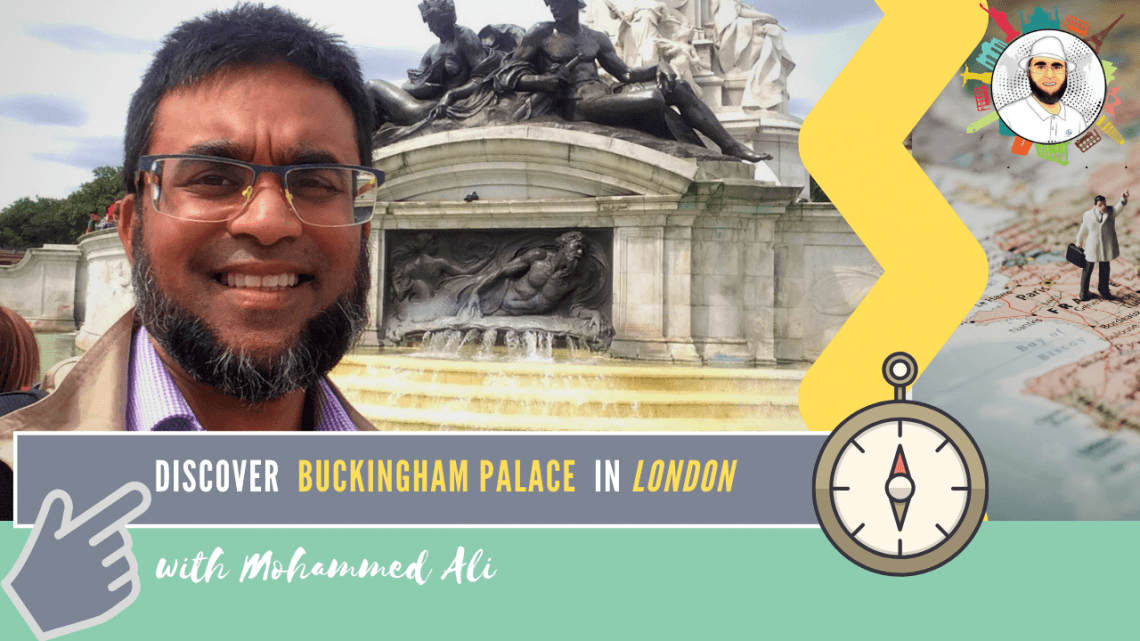 Day out in London | The Buckingham Palace | London Tour
#London, #BuckinghamPalace , #MohammedAli

One of the popular tourist attraction here in London is the Buckingham Palace, the London residence and administrative headquarters of the monarch of the United Kingdom. Plenty of people were visiting this iconic place to observe the changing guard on a Saturday morning.

At the same time beautiful flower beds (known as the Memorial Gardens) and the Victoria Memorial can be reached in walking distance. Both belongs to the Buckingham Palace.

By the way I had an amazing authentic Italian lunch with my family at Zizzi in London.

Day out in London | The Buckingham Palace | London Tour

Don't miss while you are in London:

(1) Super Saver London Explorer Pass:
https://rebrand.ly/london-explorer-pass

(2) Magical London: Harry Potter Guided Walking Tour:
https://rebrand.ly/harry-potter-tour

(3) Coca-Cola London Eye:
https://rebrand.ly/coca-cola-london-eye
(release date:
27 October 2019
at 10 AM GMT) – More travel videos
here
.
When you are here in the Buckingham Palace, why not visit the Trafalgar Square, the National Gallery, and the National Portrait Gallery to fill your day out.
Join the ultimate travel competition 'Share your Travel Passion with #MohammedAli and WinBigMoney' on mohammedali.tv and turn your dream into an exciting adventure. It's easy as 1, 2, 3; so, let's go! More info here.
Enjoyed delicious authentic Italian food at Zizzi in London

Exclusive voucher for eating out at Zizzi: Here's £10 off your bill* next time you visit your local Zizzi. Zizzi has over 150 restaurants with each one offering an individually Italian experience with dishes to cater for all. Click this link to get your voucher: https://refernow.me/najsaqxp *Terms And Conditions apply.

Book your stay in London:

Popular travel deals: