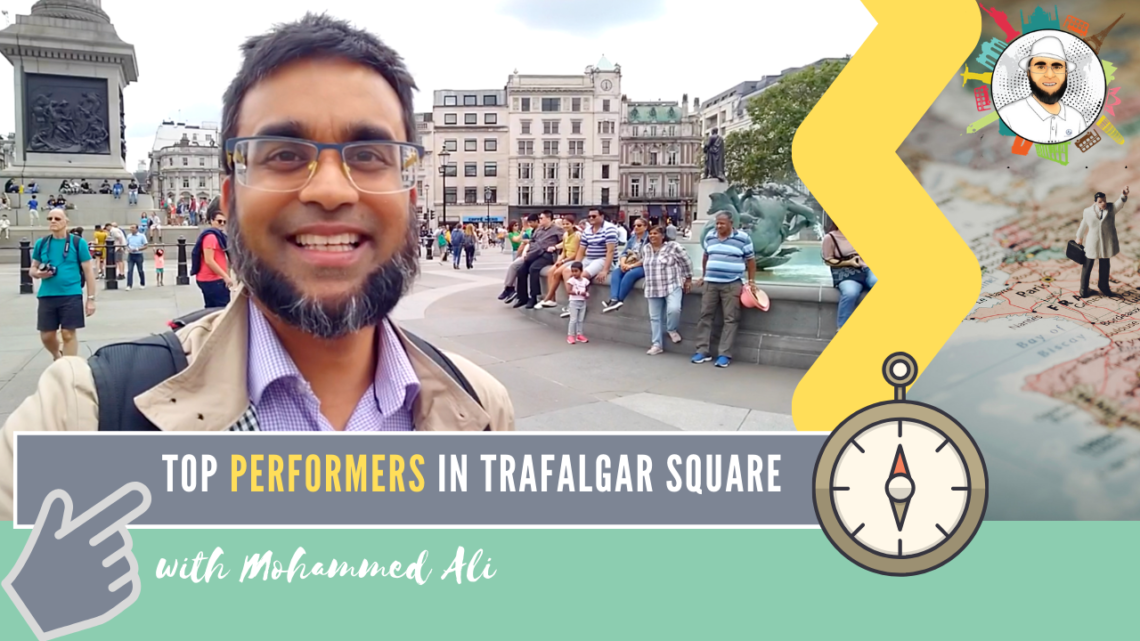 Trafalgar Square with outstanding street performers | London Tour | Mohammed Ali
#London, #TrafalgarSquare , #MohammedAli

One of the vibrant places here in London is the famous Trafalgar Square, It's a public square in the heart of the City of Westminster. On this crowded square you will spot many talented and sometimes outstanding street performers attracting people's interest.

I was amazed and loved to spend my time here sitting at the stairs (leading to the National Gallery) watching other people exploring this site and nearby attractions. On top I had an authentic Italian lunch with my family at Zizzi in London.

Book your trip this summer to 'London':
https://rebrand.ly/Visit-London-Eye

Book your hotel with Booking.com:
https://rebrand.ly/Book-London

Book your flight with JetRadar:
https://rebrand.ly/tweet-jetradar

Follow me on my exclusive day out to my favorite boroughs of London where I brought you exclusive footage about highly rated place like this.

Trafalgar Square with outstanding street performers | London Tour | Mohammed Ali

Don't miss while you are in London:

(1) Super Saver London Explorer Pass:
https://rebrand.ly/london-explorer-pass

(2) Magical London: Harry Potter Guided Walking Tour:
https://rebrand.ly/harry-potter-tour

(3) Coca-Cola London Eye:
https://rebrand.ly/coca-cola-london-eye
(release date:
22 December 2019
at 15 AM GMT) – More travel videos
here
.
When you are here in the Buckingham Palace, why not visit the Trafalgar Square, the National Gallery, and the National Portrait Gallery to fill your day out.
Join the ultimate travel competition 'Share your Travel Passion with #MohammedAli and WinBigMoney' on mohammedali.tv and turn your dream into an exciting adventure. It's easy as 1, 2, 3; so, let's go! More info here.
London – UK Tour – Exclusive Panoramic Footage


Book your stay in London:
Plan your stay in London:

Book your flight to London:
Popular travel destinations around the world:
Enjoyed delicious authentic Italian food at Zizzi in London

Exclusive voucher for eating out at Zizzi: Here's £10 off your bill* next time you visit your local Zizzi. Zizzi has over 150 restaurants with each one offering an individually Italian experience with dishes to cater for all. Click this link to get your voucher: https://refernow.me/najsaqxp *Terms And Conditions apply.
Popular travel deals: