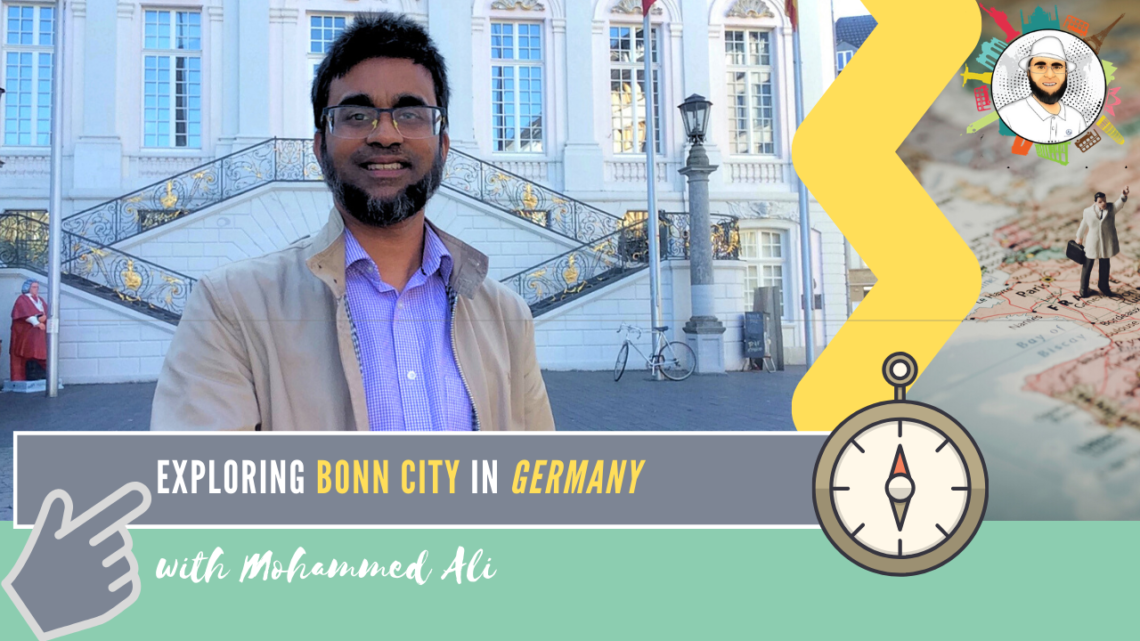 Bonn city in the summer days | Bonn Tour | Mohammed Ali
#Bonn, #Germany, #MohammedAli

Today, I walked in the beautiful city of Bonn. It is indeed a small town of Germany, once the former capital of this country. It's summer time and I am exploring the city by foot. What a modern city and plenty of things to see such as the Beethoven house, The Alexander Museum Koenig and the Rheinaue.

Book your trip this summer to 'Bonn':
https://rebrand.ly/Regio-Bonn

Book your hotel with Booking.com:
https://rebrand.ly/Book-Bonn

Book your flight with JetRadar:
https://rebrand.ly/tweet-jetradar

Follow me on my special tour to Bonn in Germany where I brought you exclusive footage about the oldest museum and more.

Don't miss to visit when you are in Bonn/Cologne area:

(1) Cologne: Panorama City Cruise Options:
https://rebrand.ly/Cologne-Panorama-City-Cruise

(2) Cologne Old Town: Historical Tour in German:
https://rebrand.ly/Cologne-Old-Town

(3) Bonn Regio WelcomeCard with Guidebook:
https://rebrand.ly/Bonn-Regio-WelcomeCard
(release date: 29 March 2020 at 9 AM GMT) – More travel videos here.
Fortunately, I went to this amazing place in the afternoon just after visiting the Bonner Rheinaue.
Join the ultimate travel competition 'Share your Travel Passion with #MohammedAli and WinBigMoney' on mohammedali.tv and turn your dream into an exciting adventure. It's easy as 1, 2, 3; so, let's go! More info here.
Bonn – Germany Tour – Exclusive Panoramic Footage


Book your stay in Bonn:
Plan your stay in Bonn:

Book your flight to Bonn/Cologne:
I was absolutely excited about this exciting journey to Bonn that is rich in tradition and offers natural landmarks.
Popular travel destinations around the world:
Enjoyed delicious authentic Italian food at Zizzi

Exclusive voucher for eating out at Zizzi: Here's £10 off your bill* next time you visit your local Zizzi. Zizzi has over 150 restaurants with each one offering an individually Italian experience with dishes to cater for all. Click this link to get your voucher: https://refernow.me/najsaqxp *Terms And Conditions apply.
Popular travel deals: